IT'S THE EASY AND COST EFFECTIVE WAY TO PROTECT YOUR STUDENTS AND STAFF
The Smart ID Card Starter Kit includes ID Manager software, Zebra printer (which prints smart chip IDs), a webcam and a starter supply of ID cards. Plus, you can apply for a subsidy to help you stay on budget.
Consider it your ideal gateway to increased school safety and security.
Then, you can add a variety of features that will give you all the benefits of the complete Smart ID solution.
A SAFER SCHOOL STARTS WITH THE SMART ID CARD STARTER KIT
Get Yours Today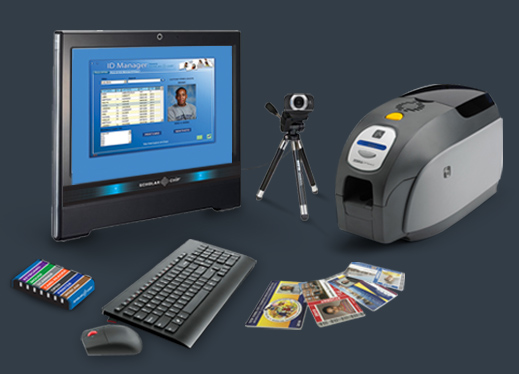 * Starter Kit includes a printer, 2-year software license, camera and up to 1000 free Smart ID Cards.