A Total Cost of Ownership (TCO) analysis is a core measurement of the
comprehensive costs of a mobile device solution over the entire deployment period.
Zebra's TCO analysis and results have been audited and certified by VDC Research.

COMPARE: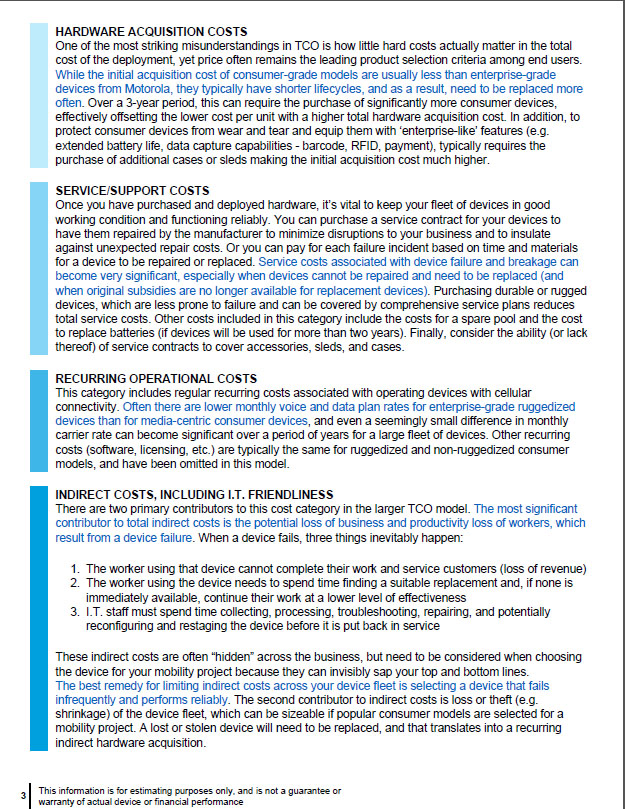 Check out our sample report.
This side-by-side, line-by-line comparison of a Zebra device and a popular smartphone will give you an inside look at the type of detailed analysis you can expect from your own TCO report.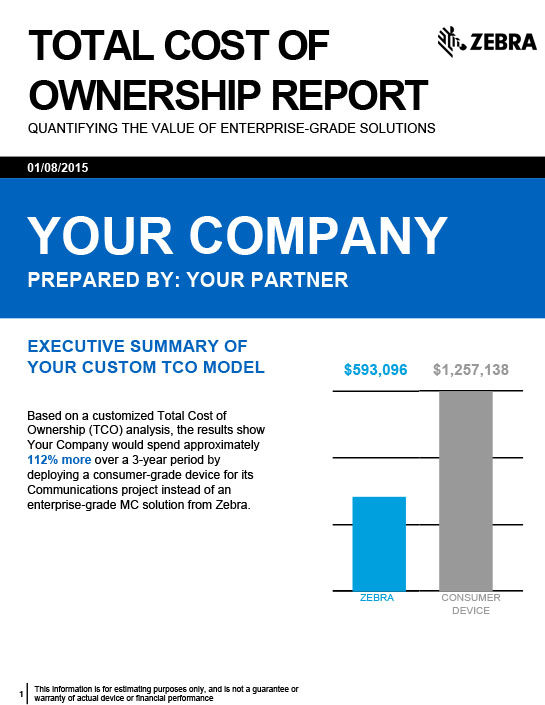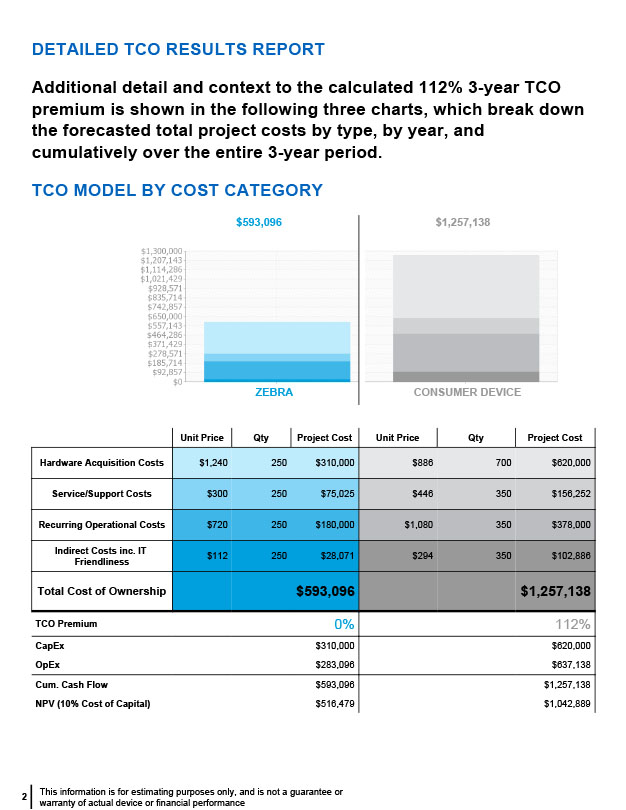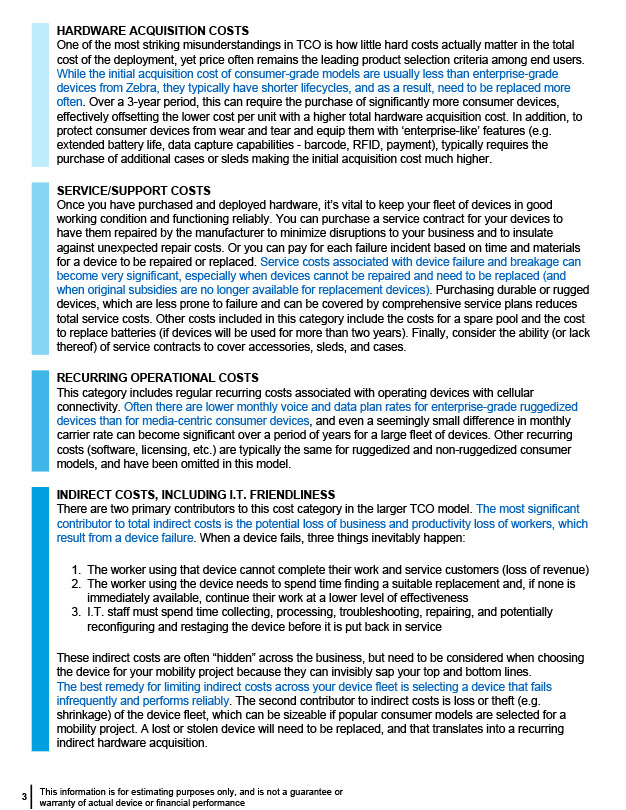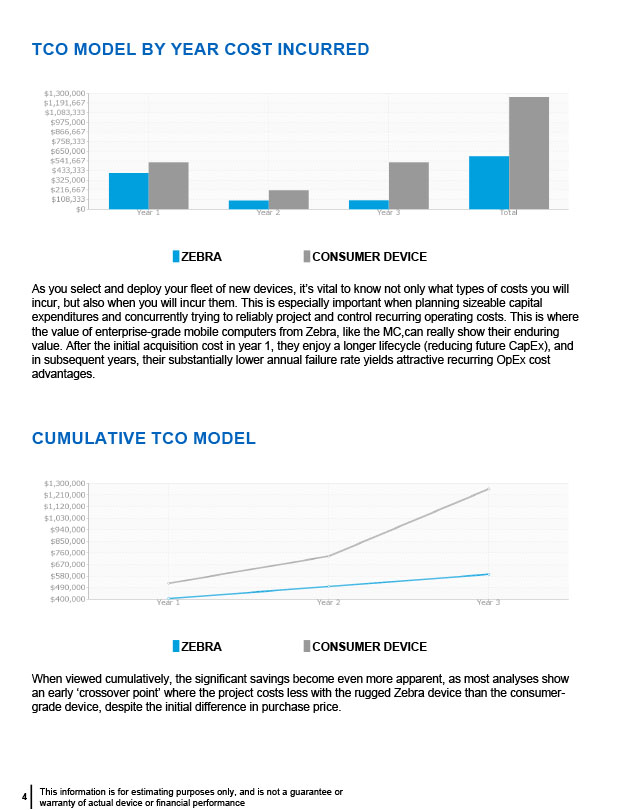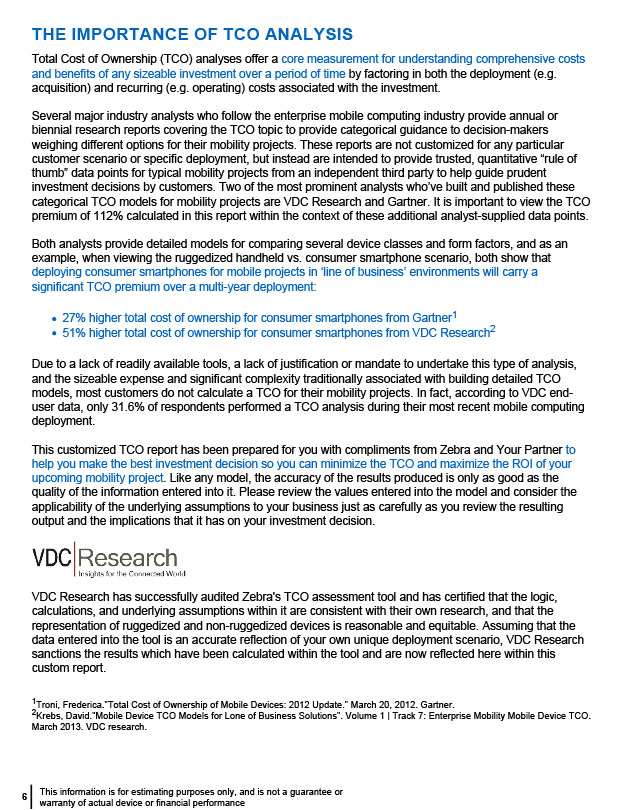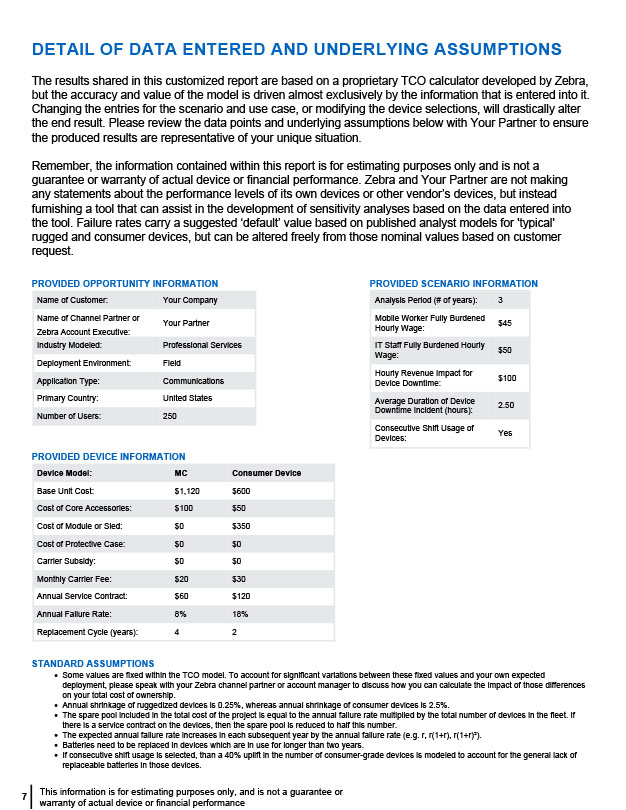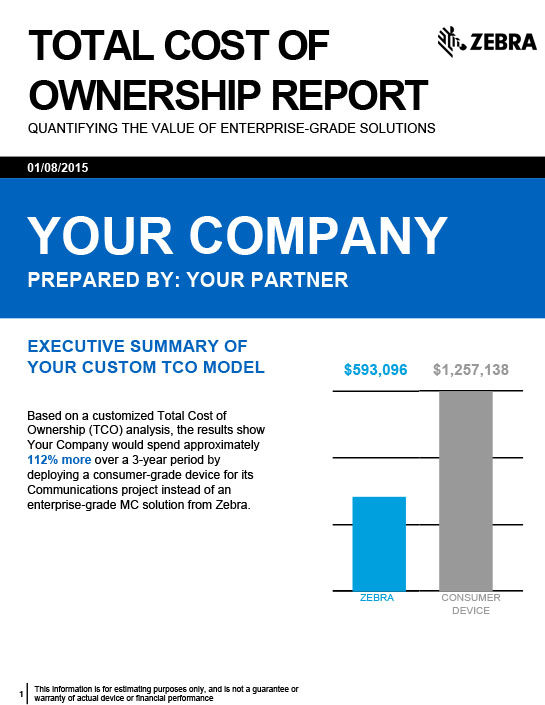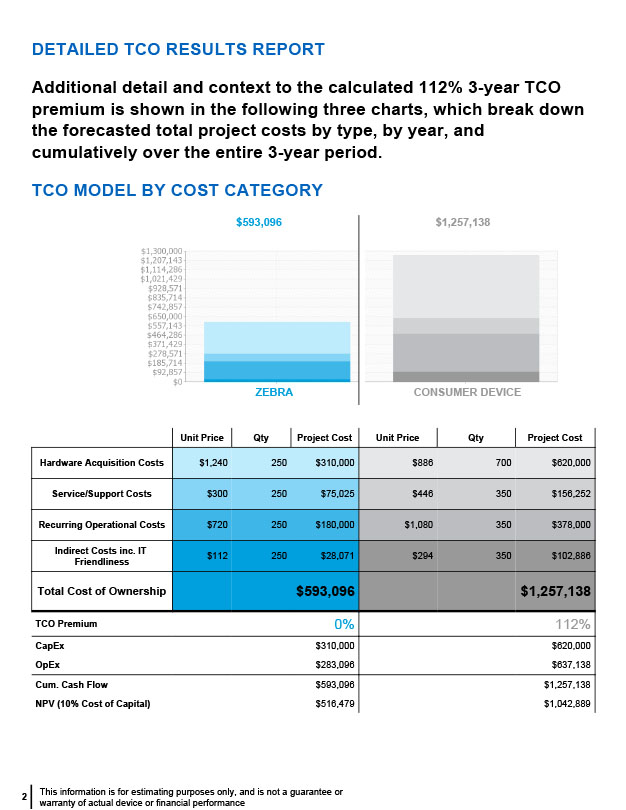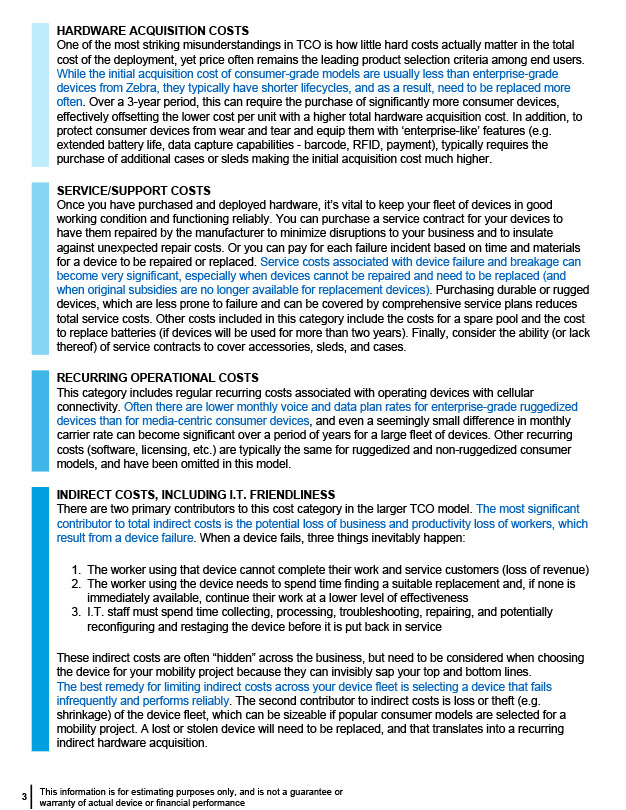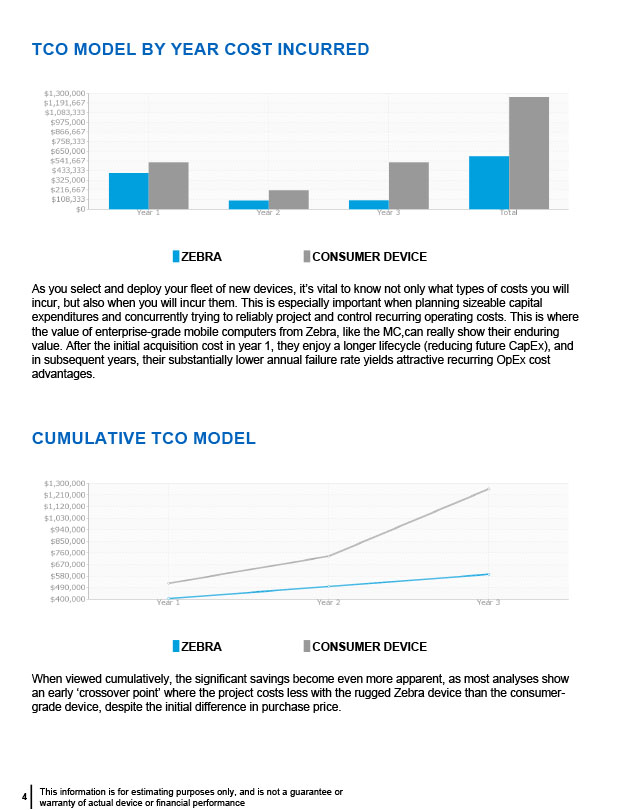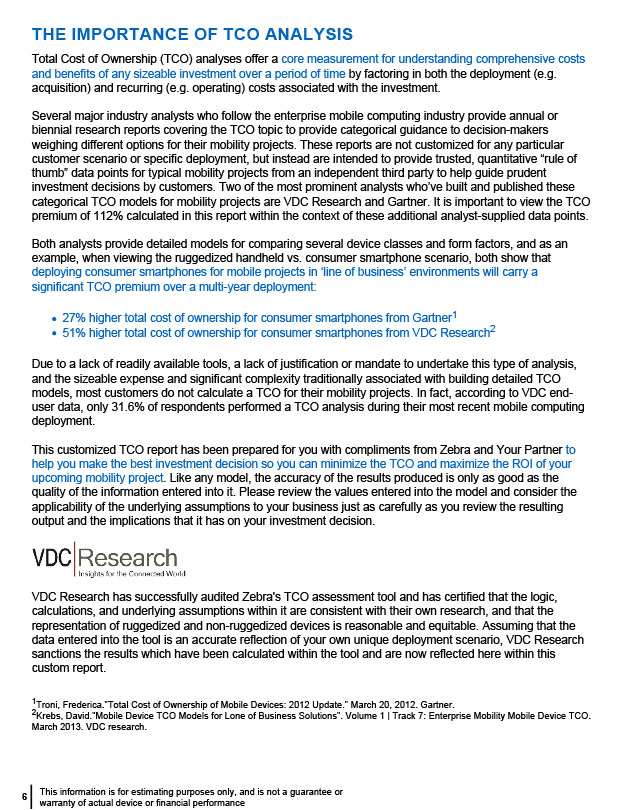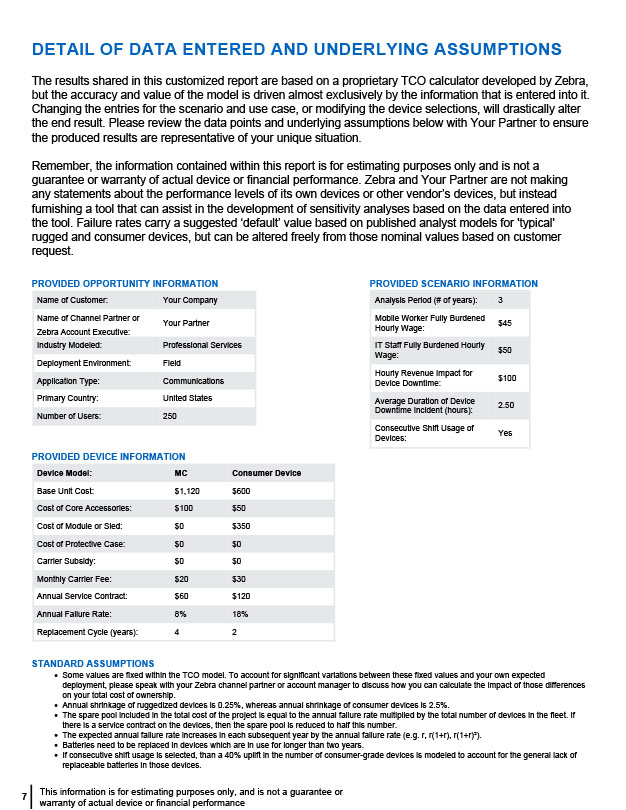 CUSTOMIZE:
Ready to get some results of your own?
Our sample report is a great example, but the more specific the information is to your particular situation, the more accurate it is. Choose different devices to see how the number of users, a specific application, environment, configuration, and numerous other factors can impact the success of your investment.
Get your one-of-a-kind, custom TCO report.

VDC Research has successfully audited Zebra's TCO assessment tool and has certified that the logic, calculations, and underlying assumptions within it are consistent with their own research, and that the representation of ruggedized and non-ruggedized devices is reasonable and equitable.